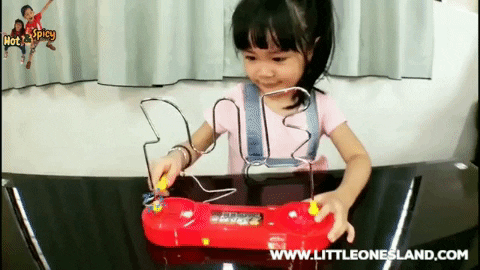 Guide your way around the wire without causing it to buzz. But beware, Track to home is filled with curves, edges and dips designed to catch you out! 

A classic game of skill that requires a steady hand and good concentration. 
Touch the wire will make music and lighting, 3 different levels for your choice.

Perfect for testing mental skills and challenging your children patience.
Game rules: 
1.Don't touch the wire, pass it smoothly within the specified time, so you pass.
2. Two-person competition, short time to pass the time to win (rules can be played at will).

Install two AA batteries. You can play it.
No voltage, don't worry about your child getting an electric shock.