Explore all regions of the United States of America with this beautifully illustrated and educational Magnetic USA Map. 
Every element of the map is hand drawn and beautifully illustrated, even the words are hand lettered, giving the image warmth and liveliness. 
This impressive play board map includes exciting pictorial illustrations of the nation's landmarks, major cities, bodies of water, key rivers, mountain ranges, architectural and cultural details of capital cities, natural resources and animal life, each in a style rendered in a playful and fun way, to entertain as well as educate.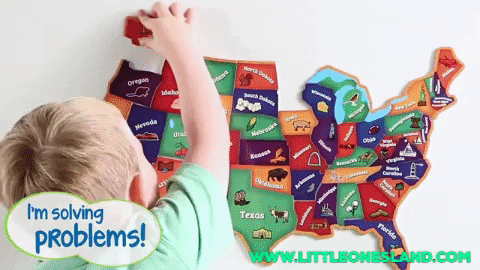 An interactive way to build early geography and fine motor skills
Durable magnets stick to any magnetic surface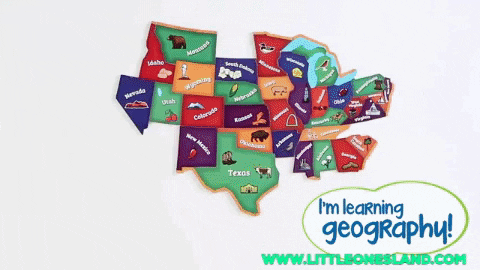 State magnets include state names, landmarks, plants, animals, and more
Includes 45 pieces with an outline to help guide proper placement
This expansive map set includes 45 beautifully illustrated magnets that create a complete map of the United States.
Children of all ages will enjoy putting together this interactive map �alone and with their friends. 
Have fun exploring the different regions of our nation with this exciting interactive map!  Beautifully illustrated magnetic pieces display state capitals, and geographic details!
Inspires geographic awareness in a fun and interactive medium.
Encourages problem solving, interaction and creative storytelling.