Babies Grow Up So Fast. Don't Miss Out On Capturing This Precious Memory!
Nothing is more important than keeping your little one safe. That's why our inkpads set the safety standard. Unlike other kits, these take your baby's hand or foot imprint without the ink ever touching their skin! It's totally non-toxic and baby safe, so you can focus on capturing moments that will last a lifetime.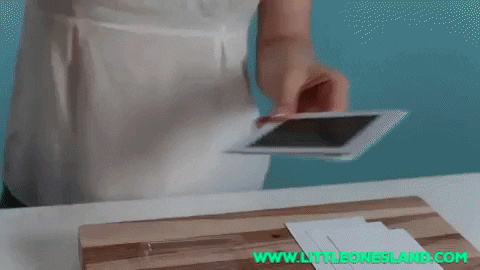 The SimpleTouch Imprint Kit allows you to capture the most precious memory of all in seconds, with absolutely no mess!
 A Memory That Truly Lasts Forever!
Simply Press & Release For Highly Detailed Prints in Seconds
Non-Contact Ink Design Ensures Safety & Prevents Any Mess!
Saves You Hours of Struggling With The Messy, Old-Fashion Way
Whether you're expecting your first or you're no stranger to parenthood, our Little Ones Footprint Kit will ensure that these life-changing early months of parenthood are never forgotten.
Imprints are a simple way to preserve memories of these precious times in baby books, cards and framed wall art. Just one press reveals stunning detail and clarity! Our kits have strong ink absorbency with a no smear design that will create a precious lasting memory of your baby's tiny prints.
 Ideal For 0-12 Month Olds
 Package Includes:
1x Ink pad
2x Sheets of paper
Size: 9.5X5.7cm / 3.7X2.2in